This past Friday I moved into a condo building that is directly across the street from the building where I used to live.
Two years ago, this month I was moving from that condo after fighting for my life due to depression and severe anxiety. I battled thoughts of ending my life, while taking antidepressants and watching my weight soar back into the 300s. I was [unknowingly] in a dead-end relationship and I was struggling to cope with the untreated trauma of my past, turning to destructive amounts food and alcohol to comfort my pain. I was beyond broken. As I have said before, that time in my life was known as "The Dark Place", because I lived a shell of a life, opting to stay in my bed (in the dark) daily. I did not go to church; I did not go to social events- I was locked in my pain and in my room. I would have anxiety attacks at the mere thought of going to the bathroom. I cried endlessly, practically begging God to take me and my pain away from this earth. I was in so much emotional pain back then…
…And now today, I sit on my chaise lounge, looking out of my third floor window, at the place where I once was. (Don't miss your shout!)
In my conversation with God this past Thursday, He told me that He was preparing me for a major shift in my life…and the move was just the tip of the iceberg. He said that what He was about to do would be unlike anything else that He had ever done for me. Now I don't know about you, but when God has been too good, and He says He is going to outdo Himself, this is my response: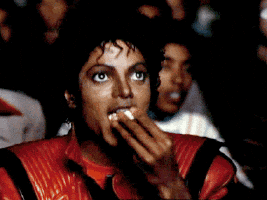 Here's the shout, Beloved: I am on the other side of the pain that I once experienced.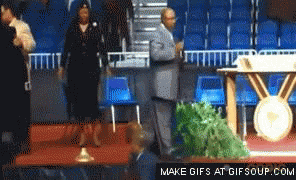 Church folk always say that God will carry us through to the "other side", but as we sit in the midst of our own personal hell, that other side seems distant, impossible, and unattainable. When I was in The Dark Place, everyone told me to pray about it and trust God. Truthfully, my mental responses were anything but saved and sanctified thoughts. I was hurting, and no amount of Jesus talk was going to help me. Yeah, I knew of God and what He could do for others, but I did not know Him for myself and I definitely did not trust Him. As I sat in my depression, I pulled further and further away from God. I was not upset with Him, but I was tired- tired of the pain and feelings of hopelessness, anxiety, and worthlessness.
So, what happened between that side of the street and this side? Praying friends.
Galatians 6:2 says that we are to "bear one another's burdens, and so fulfill the law of Christ." When I could not pray and go to God on my behalf, my village prayed…and prayed…and prayed… interceding diligently on my behalf. James 5:16b is right when it says, "the effective, fervent prayer of a righteous man avails much." As others began to pray incessantly for me, God continued to stretch His loving arm into my dark place, slowly but surely, pulling me out of the darkness and into His light. I am here today because of His grace. I am here today because of His mercy. I am here today because somebody prayed for me.
Now every day as I sit in my room and at my desk, I see my past. It does not haunt me or hold any power over me because it was defeated by the blood of the Lamb. As I sit here, high on the third floor, I sit above the problems and the situations that used to consume me over on the other side. Even as I write this message, I see a big stop sign that blocks me from going over there. While the stop sign is literal, the meaning is also spiritual.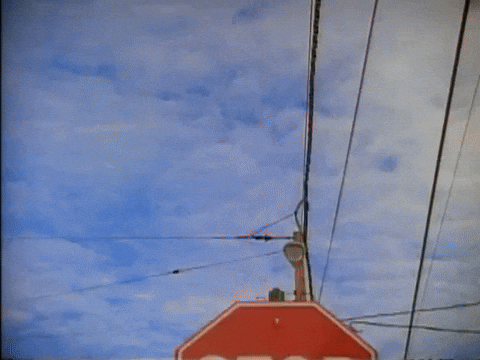 God is telling me to stop before I even try to go over there.
God is separating me from my past.
Nothing of any value sits over on the other side.
Discomfort and pain are on the other side
There is peace on this side.
There is change on this side.
God's light is on this side.
Which side are you on?
Be blessed.